My friend Coral turns 42 today. She decided to have herself a
Douglas Adams/Hitchhiker's Guide birthday party, and, among other things, invited people to recite Vogon Poetry if they'd like.
"What, exactly, is Vogon Poetry?", you may ask.  And if you are asking, then you obviously have not read that Douglas Adams classic, Hitchhiker's Guide to the Galaxy. Wherein we learn that Vogon Poetry is the third worst poetry in the universe. The book is kind enough to give us an example.
Oh freddled gruntbuggly,
Thy micturations are to me
As plurdled gabbleblotchits
On a lurgid bee.
Groop, I implore thee, my foonting turlingdromes
And hooptiously drangle me
With crinkly bindlewurdles,

Or I will rend thee in the gobberwarts with my blurglecruncheon,
See if I don't
Click through for slightly more detail here.
People all over the world celebrate Hitchhiker's Guide and its author. As a result, you'll find Vogon Poetry translated into all manner of Earth languages.  More examples of Vogon Poetry in English here and here. There is also a Vogon Poetry generator of sorts.  Here's one it came up with for me.
vogon poetry book

poetry books for middle school

stretch ear infection

natural remedy

for a broken heart

explain escape the fate

deliver night season 3

start 4 episode 1

ask episode 16 the proton in chemistry

the proton in chemistry

a mole of something is an amount that

is anxiety considered a disability

in reading is sometimes referred to as

selecting official for consideration

employ official forms of id

ser and estar
Another way to write Vogon poetry yourself – Using your word processing program, type an entry in complete gibberish. Then use spellcheck to translate it into real words, deleting the ones that have no definition. Here's my first go at it, with some artistic formatting after the fact.
weirs without wry kiwi working kiwi sis, quip

Werner welkin lower kills kills onto jute

wreak wrap town – swift Sitka balm woke

lend skew with papaw mewls
welt saw

weep so wrong

twang size, we null my kop mist

bison query grope

kith up bald shove – ah – ashen aye devisal parsifal waiver!

as jokers

suds kept

setback, fake snow digests silken set lines, as far then erasing

jokes dashed
I actually kinda like it. You know, in a gibberishy-poem kind of way. And if you found this entertaining, then you might like Lewis Carroll's poetry too.  Share some of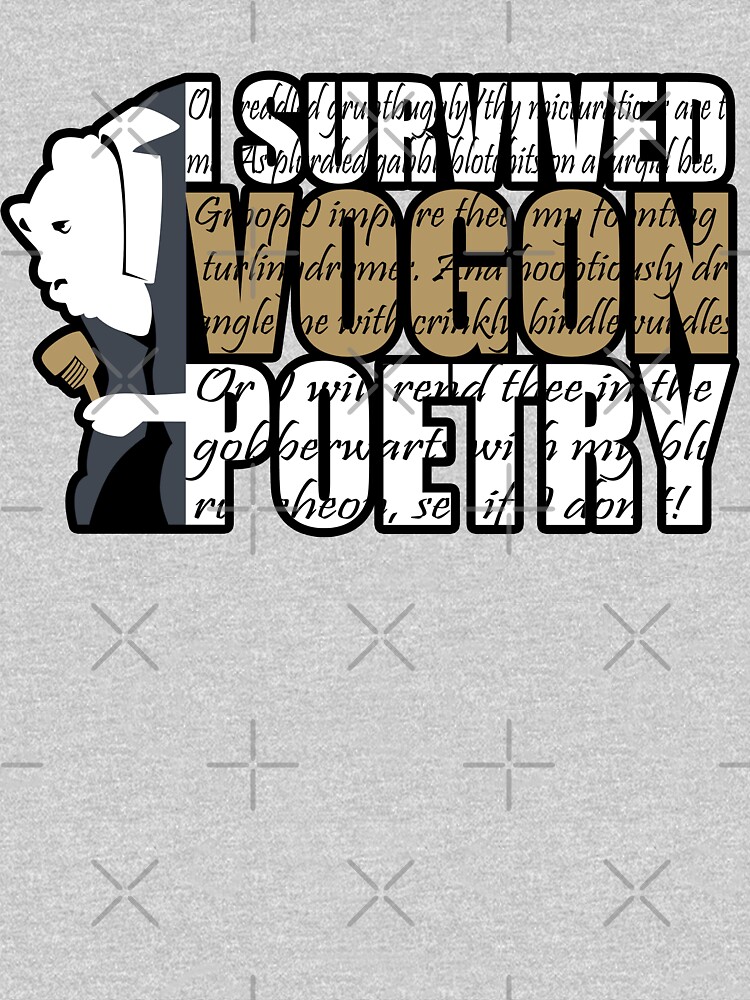 your best Vogon poems!
Happy birthday, Coral!