I saw this piece on BookRiot about "Literary Crochet" recently. Amigurumi, the Japanese art of knitting or crocheting stuffed dolls and animals, has been around a while, and of course crocheting blankets and scarves has been around much longer. I'm also pretty sure it's a law that if you have two or more hobbies or interests, you *must* combine them at some point. Therefore, it was inevitable that we would see our favorite scenes and characters show up in crochet eventually.
On a recent trip to etsy.com, for Paddington Bear alone, you can find a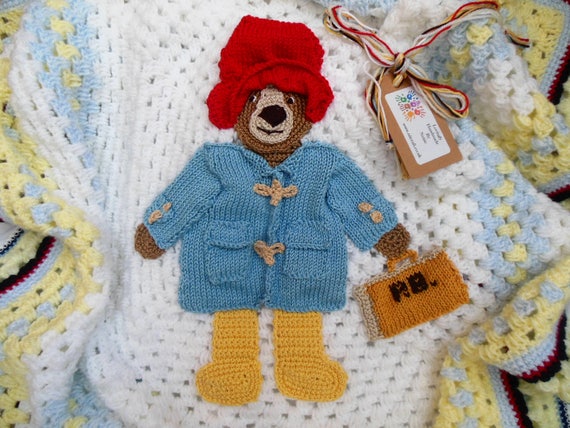 finished crochet bear, a pattern for a bear and his clothes, and a finished blanket with 3D effect.
Paddington not your thing? What about a pattern for Star-Bellied Sneetches, from Dr. Seuss?
Have a younger child, or fond memories of board books?
Make your own Very Hungry Caterpillar, to play with or wear!
Fond of Young Adult works? How about Rob Anybody
from Terry Pratchett's Discworld series?  Maybe Le Petit Prince is more your style?
Ah, you adult-fiction readers!  For you, we have all sorts of grown-up crochet! From Gandalf (and Gandalf) and Gollum to Game of Thrones. (Along with Goodnight, Moon of course!)
Check out these pictures and patterns
Literary Crochet, from #AmReading
10 Lovely Literary Crochet Patterns, from BookRiot
Literary Yarns: Crochet Patterns Inspired By Classic Books, by Cindy Wang — and if you want to see more of Cindy's work, check out her blog!
Make your own Captain Ahab right now!
I'd love to see what you decide to make!